Skills Builder
At Isebrook we use the Skills Builder framework to teach key skills to our students. The Skills Builder Framework is made up of eight essential skills, as demonstrated below.
The skills Framework takes eight essential skills.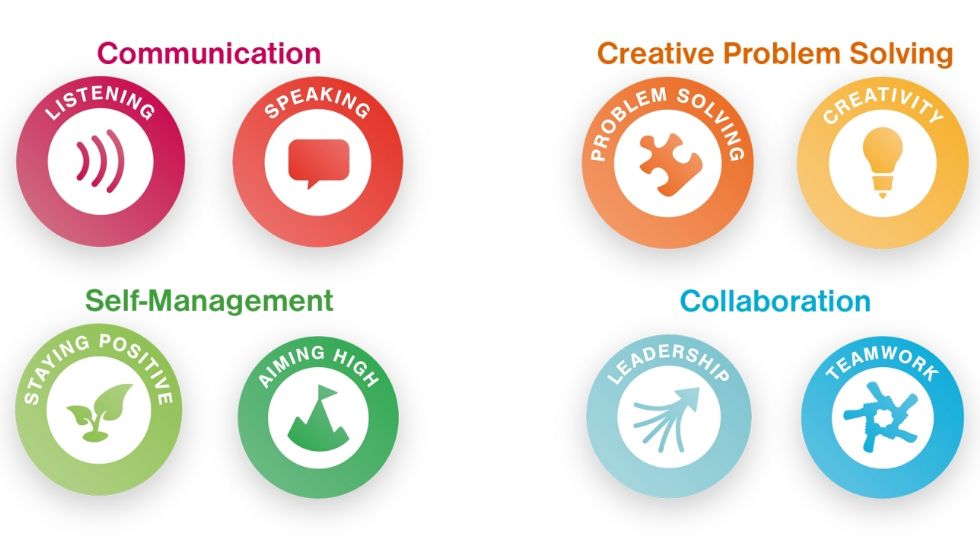 How does this look at Isebrook?
Staff work to identify one Skills Builder skill to focus on over the course of two weeks. Within these two weeks students are taught what these skills are and given opportunities to develop their skill set to meet the smaller steps within the skill. We also gather evidence to demonstrate students are meeting the skill.
How do we Assess this?
As the school term and academic year progresses teachers and support staff gather and build evidence through pictures, observations, video clips and evidence of work.
The evidence is matched to each skill to show students are making progress towards achieving the eight essential skills
Why is this important?
The development of transferrable skills is essential to succeed in education, work and life. This is even more the case in schools with students that have special educational needs. Students at Isebrook need to be actively taught skills frequently to embed learning into their long term memory and allow them to apply skills in everyday contexts.